In November, some of our team went to Export Week, armed with a sketch of what we think a future UKTI export service might look like. We wanted to talk to real exporters and find out what they thought.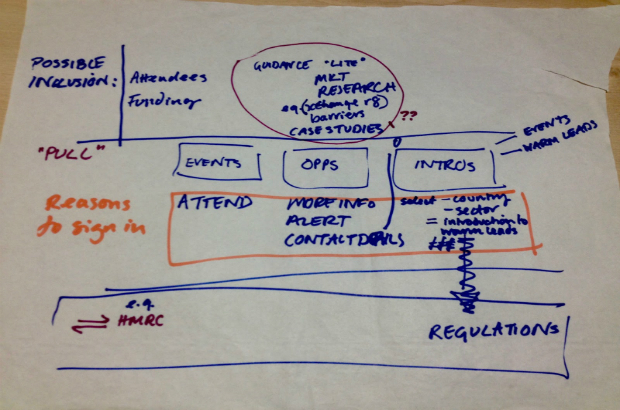 Twice a year UKTI arranges a week of events around the UK aimed at helping businesses start selling abroad or grow their exports. It's biggest draw is what's been called "export speed dating for businesses". These are the 20-minute sessions you can book with a representative from one of our embassies around the world. From them businesses can get a wealth of information on the trends, competition, regulations and challenges within a market. And appointments are much sought-after, especially with popular places like the US.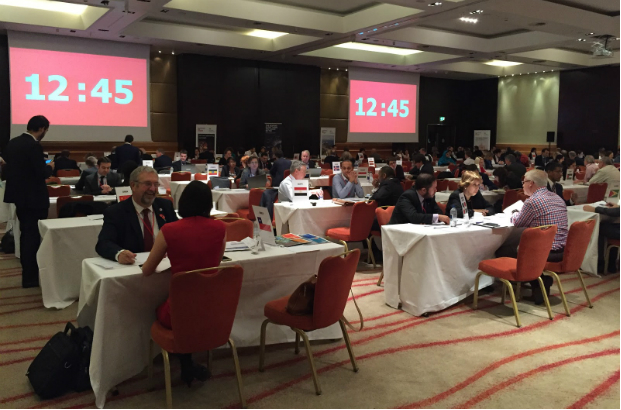 One person tells us they're a "well-kept secret" and is determined to keep them that way. This idea of good advice being hard to come by - and a source of competitive advantage - becomes something of a theme, the more we chat to people.
So where else are businesses accessing support at the moment?
Existing support: you have to know where to look
For those that know about UKTI services, the relationship with their International Trade Advisor is worth its weight in gold, with many using their advisor as a sounding board and source of contacts. And so are the insights and practical advice they get from local partners, in market. Typically these sources are known to businesses that are already exporting.
We managed to find a few people who hadn't yet started selling abroad. They were attracted by the idea but seemed wary of taking the first step. They wanted to get all their questions answered, including which market to try first. Even though they were attending a UKTI event, most weren't aware of the full range of support the department offers.
And that's because the process of identifying support is fairly random. One interviewee described his journey towards export as "pretty organic", another chooses markets by "sticking our finger in the wind", and a third said that as soon as he has an introduction in a market he "just wings it".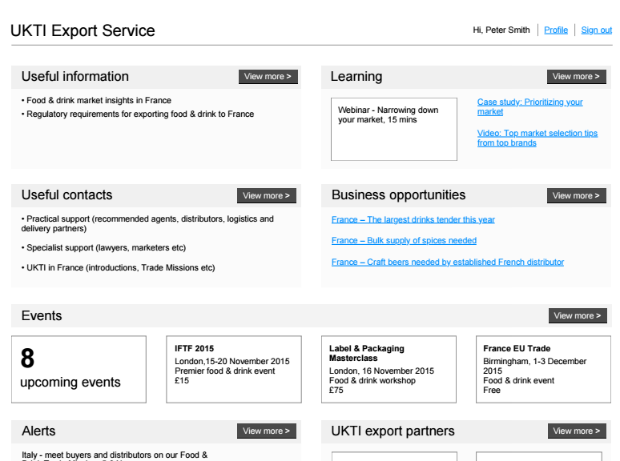 As a result, our sketch went down well. People liked the idea of a "one stop shop", especially if it's designed around them.
Here's what we learned
Tailored information is key. To help narrow down markets, find contacts who can smooth the way, learn about trade missions and relevant events
People can't understand why export advice is divvied up by government department. If we're designing an export service, it should include information on tax and duties, for example, rather than send you off to HMRC
Information needs to be in real time and digestible
There are concerns around competing for opportunities
What's next
We've learnt a lot from around 30 potential users who weren't expecting us and were tight on time. Most were already exporting. Now it's time to talk to first-time exporters and find out just what they need to start selling abroad.
If you'd like to get in touch, please send us an email at ada.lovelace@ukti.gsi.gov.uk