At UKTI we are passionate about our staff. We believe the best way to ensure we consistently offer great support to business is to provide our staff with the right tools, information and networks to do their job well. Whether advising businesses in the UK, looking for export opportunities overseas, supporting foreign direct investors or providing strategic support from our London HQ, we want to provide the best digital services we can for our most valuable asset; our staff.
What did we do
Like all good digital teams we started by listening. Our staff told us clearly that existing ways of working and systems did not work for them. Described as 'under-performing' by one and 'clunky' and 'burdensome' by many, they prevented them from doing what really mattered. These problems were amplified at overseas posts where staff struggled to share information with Foreign and Commonwealth Office (FCO) colleagues. This prevented us from joining up delivery and providing a consistent and personalised service to business end to end.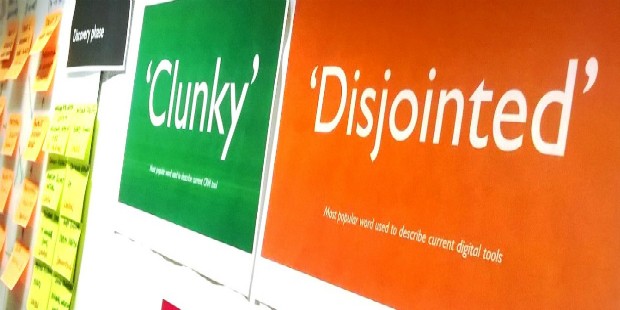 We decided to take action, initiating an eight week cross-department discovery phase with the FCO. Our intention was to:
understand our users and their needs
understand the market
build a prototype to validate the user needs we identified
One of the most important decisions we made was to recognise our limitations. We knew what needed to be done but being a new digital team we lacked digital delivery experience. Appointing Rainmaker via the G-Cloud was a great user experience, taking only 4 weeks from writing the Request for Proposal to signing the contract!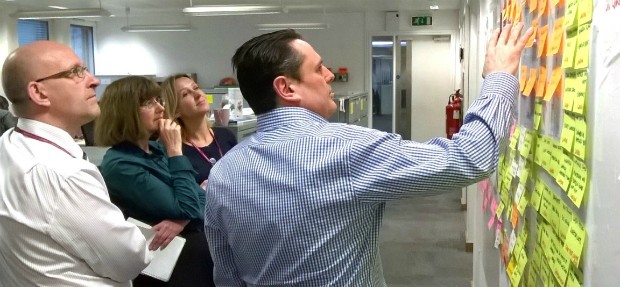 What did we find out
In just 8 weeks we have spoken to over 80 users. Four user profiles are emerging and a range of high level user needs that our product manager and user researcher are working hard to prioritise. Although our research isn't yet complete key themes are emerging, which include:
simplicity and effortless delivery
one customer record; intelligent view of the customer and their journey
strategically agile; understand our impact and be responsive to change
Our approach has been to 'discover' and 'challenge'. Improving what we have doesn't interest us as we know it's not very good. We want to revolutionise what we have and we're on track to do that. We have deliberately avoided talking about solutions, although we are testing the market for new and interesting digital products.
International Trade Advisors told us they needed to easily access and personalise information about the businesses they work with. Our prototype tests this user story and I am excited to share it with users in the New Year and learn from their feedback. It's likely we'll build more prototypes before initiating Alpha to explore what does and doesn't work for our users.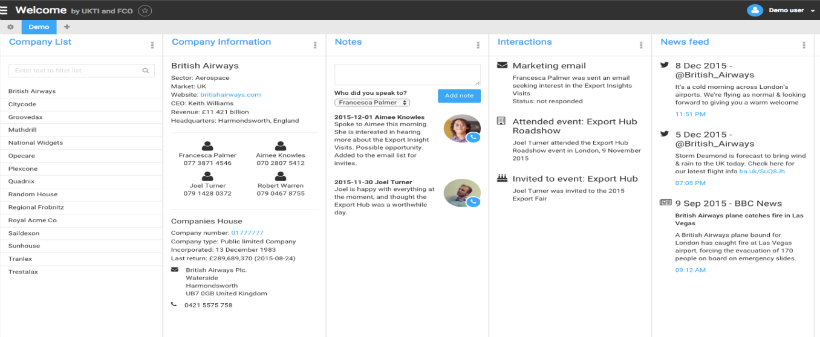 What did I learn
This experience has taught me that agile delivery works. Not just for delivery teams but for users, the business and for taxpayers. Agile has enabled my team to deliver quickly, fail fast, learn and most importantly improve. Encouraging creativity rather than stifling it with complex project documentation and specifications.
Agile delivery is common sense.
Get in touch with the Digital Team at UKTI to hear more – ada.lovelace@ukti.gsi.gov.uk