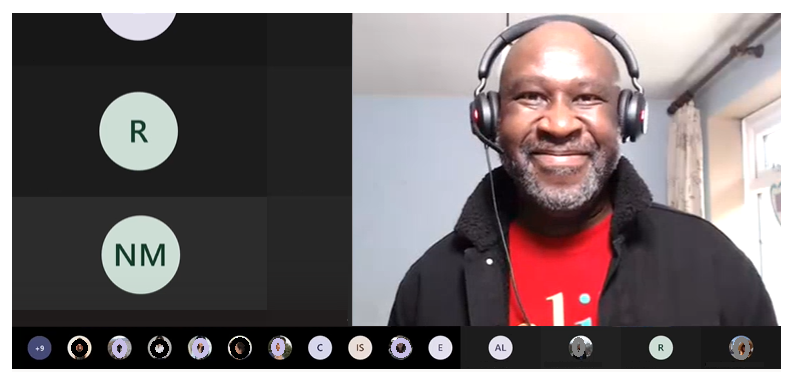 Lightning Talks are defined by different people in multiple ways. In essence they're short presentations (hence the name), usually on a single topic, originally given at conferences. It's a concept we've adopted in the Department for International Trade's Digital, Data and Technology (DDaT) team.
The department is relatively young, and in 2016 many of us were new to the digital profession. Lightning Talks became a great channel for more experienced team members and contractors to share their expertise, supplementing formal learning in an informal, digestible way.
We run a weekly 30-minute session which is open to everyone. As well as being a great opportunity to get updates from different teams, the talks also support our learning and development.
A couple of years ago in my former role as Communities Lead, where I focused on building a culture based around knowledge sharing and fostering good learning and development, I expanded the format. I called for talks not only around interesting work-related topics but also presentations that explored more of our personal lives. After all we spend a significant amount of our waking hours in each other's company.
A simple experiment
The expanded Lightning Talks format has at least one 'non-work' related presentation alongside the work-related one, on any topic at all. For example, a hobby, personal passion, volunteering, or anything really. I had no idea what to expect but was more than happy to give it a go.
One of the most professionally rewarding aspects of working in this team is how incredibly easy it is to try new things, and everyone's willingness to experiment.
On paper this had the potential to fall flat on its face, but it's worked out really well. In next to no time Lightning Talks became a weekly highlight for many of us, a brief and welcome pause from a busy week.
Feeling refreshed and inspired by our teammates
We were still in work mode, but now had the additional bonus of learning about new charities, hobbies and great causes, as well as exploring new skills, all shared with great enthusiasm. Most importantly, we were learning a little bit more about the people we work with.
Many of us are involved in so many inspiring activities outside work, and so quite often you leave a talk feeling refreshed and inspired. There's an additional sense of community and appreciation for where we're all coming from as people.
It says a lot when people in a team feel comfortable enough to bring their whole selves to work, so much so that they're willing to share incredibly personal stories.
There have been so many highlights. We've had people share stories on books they're writing, reptile conservation, Black Lives Matter issues, the history of women's football, bisexuality, skincare and ethical make-up products and more. It also turns out someone on the team is more than likely distantly related to George Clooney!
Adapting the talks to our new working environment
Lightning Talks have come into their own now that most of the team are working from home. The talks are especially great for new team members who have joined remotely as there's a weekly opportunity to get to know the team better. It is the small human things that remain powerfully relevant in keeping us all connected.
Many new team members not only appreciate the insight into the lives of their new colleagues, but also the tone it sets around our social culture. Numerous people who've moved on have taken the format with them to their new places of work, which I love.
Although I am no longer a Communities Lead, I still coordinate Lightning Talks. It's always interesting to see what can be delivered with a little imagination, willing teammates, and online collaboration tools.