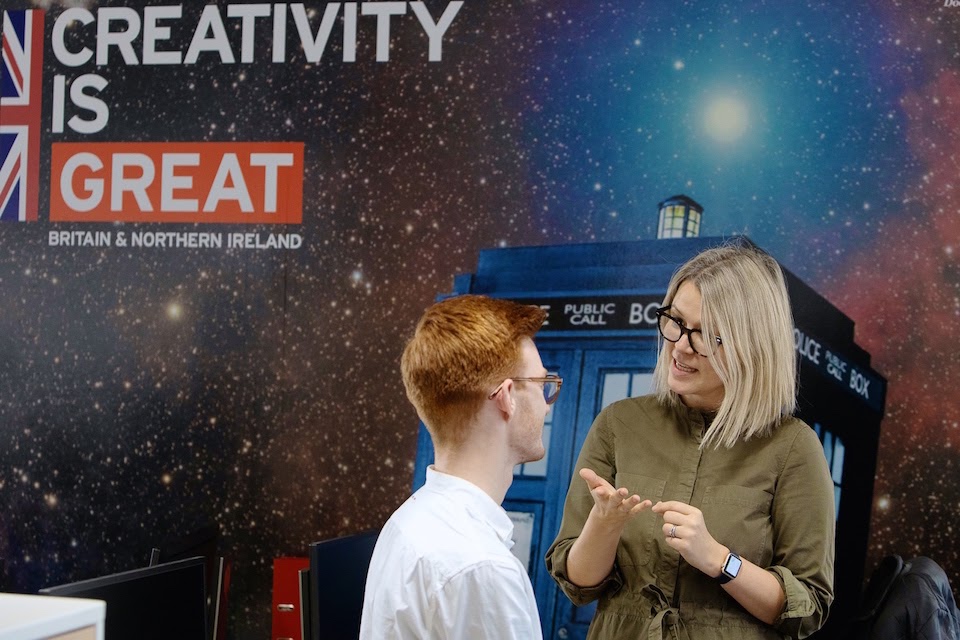 I joined the content team at the Department for International Trade (DIT) just over 5 months ago as a content lead. Before that, I led digital content in the charitable and cultural sectors, but I've always been keen to work in the public sector too.  
When I first saw this role advertised, I loved the idea of what I would be doing, but I wasn't certain international trade was for me. 
But I applied anyway, and I'm glad I did. Because as it turns out, DIT has one of the most progressive content presences in government.
User-centred design across a large number of services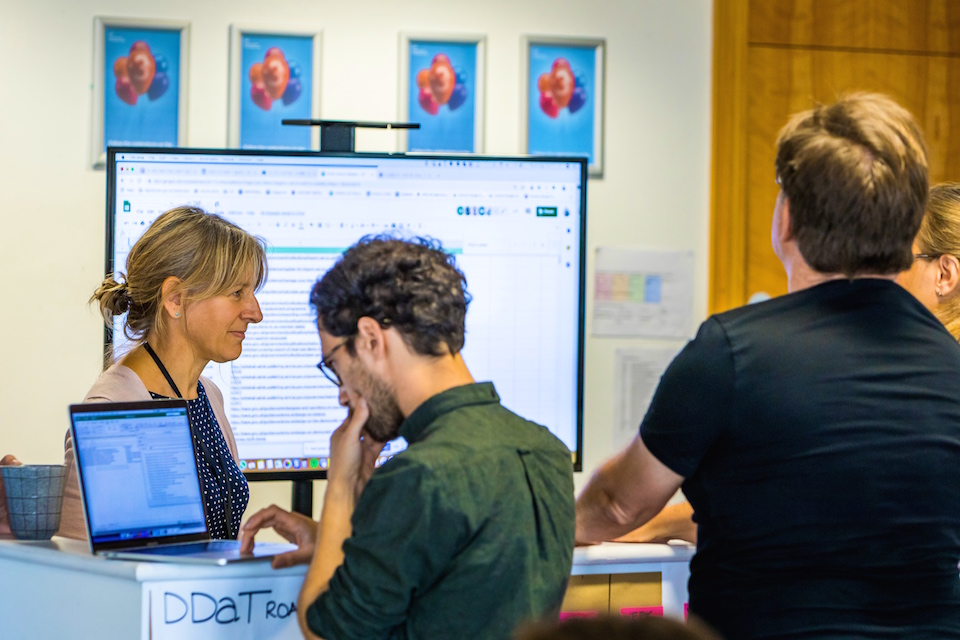 Here at DIT, Content sits in the Digital, Data and Technology (DDaT) team. Because of this, we work closely with designers and developers and take a user-centred design perspective. 
DIT makes use of 2 platforms,  GOV.UK and  great.gov.uk. Both have a domestic and an international audience and help users to understand why they should trade and how they could do it. We also work on a large number of tools and services, which relate to tariffs, licensing, market access and the regulatory environment.
Thematic user journeys
We divide our work up thematically rather than by platform, which I found very appealing. 
We split our work into 5 themes:
Export from the UK

Import into the UK

Invest in the UK

Work at DIT

Capability and efficiency
Content designers work on a theme, designing and building relevant, timely content and services that make trade easy for businesses and people who might want to buy, sell or invest across borders. 
We make sure the user journeys are seamless across our platforms, using user research and quantitative measures to design content that meets business objectives and user needs. We pair-write content with subject matter experts in the department to ensure everything is legally and factually correct. 
And in our capability and efficiency theme, content designers work on content lifecycle, search engine optimisation (SEO), analytics, systems, training, community, accessibility, guidelines, workflows and more. 
Opportunities at each level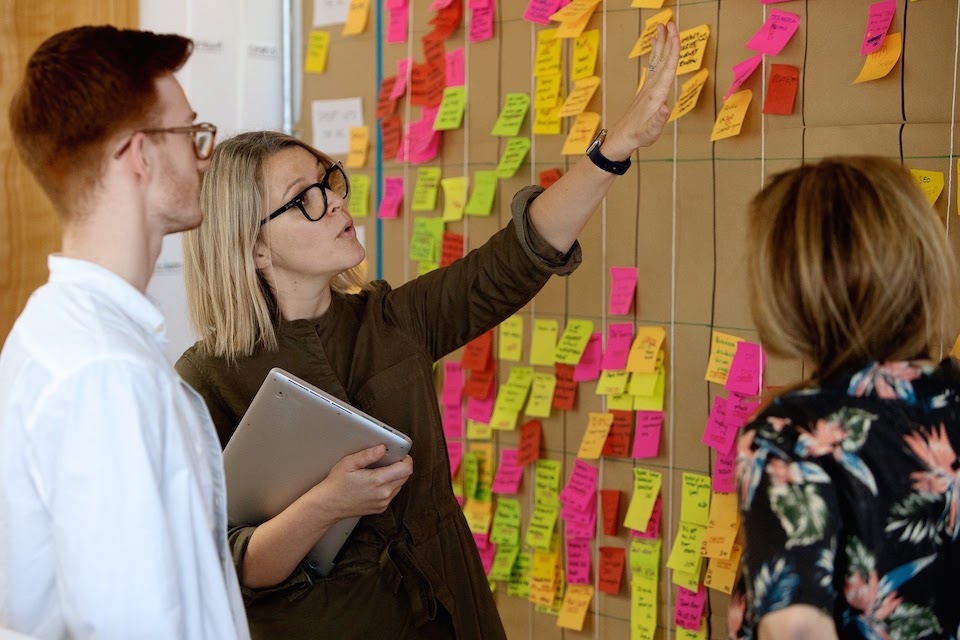 Junior content designers and content designers are an incredibly important part of the team. They're assigned to a theme upon arrival and learn from other experienced members of the theme. 
They also join the first-line content support team, gaining instant insight into the content needs across DIT and a chance to get to know each platform. It's a brilliant way to learn the organisation quickly, especially if you don't have a trade background (which is not a prerequisite).  
Stella joined the team in September as a content designer. "It's been an exciting time to join," she says. "There's plenty of variety across the 3 platforms and lots of training opportunities. It feels like there'll be loads to learn, which is cool!"
Senior content designers lead our themes and become the 'go-to' person for that theme. In addition to designing and building content. They establish relationships with stakeholders, understand the policy needs for that area and own the backlog for that theme. They use their influencing skills to convince others of the best course of action.
Senior content designer Ali, who leads the Invest theme, explains why he wanted to join: "Trading with the rest of the world is much talked about everywhere. I am excited to be part of designing content that would play a big part in getting investment into the UK."
Content leads are responsible for operational delivery and contribute to strategy. Leads cover different areas but work together and share closely to ensure the themes are joined up. 
They report to the head of content, who leads on the strategy and direction and makes sure content is represented in DIT-wide thinking. 
Get involved
If you want a career in content design, consider DIT, no matter what sector you've worked in previously. It's a global mission, a unique environment to progress in and  there are flexible working patterns available, too. I work from home up to 2 days a week.