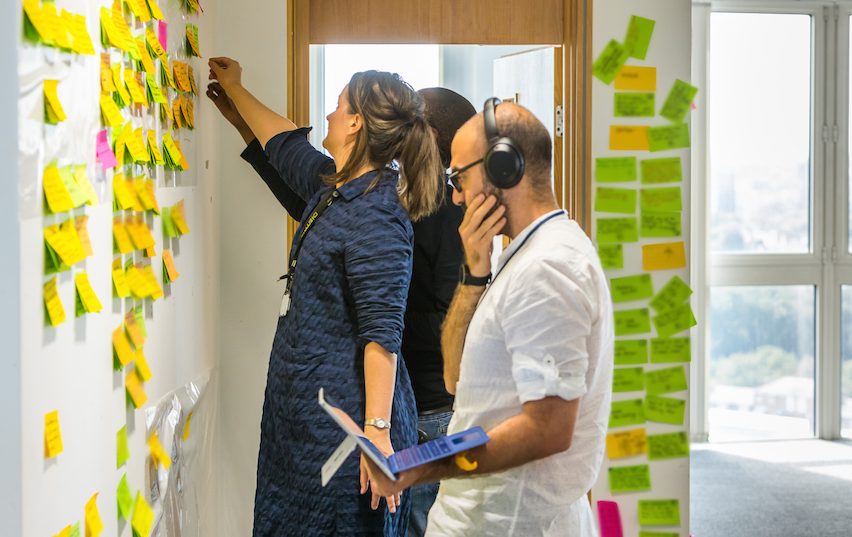 Kai Bora Kartel, Head of Digital Delivery in the Digital, Data and Technology (DDaT) team at the Department for International Trade (DIT) explains what it means to be and do 'agile' in our work environment.
How 'agile' is the Digital, Data and Technology (DDaT) team at DIT?
In broad terms, agile is a set of principles and their core applications. Our DDaT team applies agile in different ways and to varying degrees across all our programmes. Our multi-disciplinary teams are constructed as Service teams and people work together to deliver digital products in a way that conforms with those agile principles. We don't tell teams which applications of agile to use, it's down to them to determine how they can best solve the problem.
Essentially, agile is about people being content in not knowing what the end result looks like, having an open mindset and the desire to learn through the problem so that they can work gradually and incrementally at solving that problem.
How can agile be applied to the problems we solve here at DIT?
Our DDaT team solves problems unlike any other: can there be an industry as exciting right now as international trade?! Having the freedom to deep-dive and understand the needs of International exporters, UK businesses, investors, amongst a wide range of users and the agile environment to iteratively introspect and adapt our solutions to those needs and problems, makes working for DIT an unparalleled and unique experience.
Does DIT have the technical capability to be truly agile? 
It does. As a new government department its cloud-hosted, micro-service architecture allows for continuous delivery pipelines. As a result our 'time to market' with regards to how long from 'idea' to 'release' is minimal and allows for truly rapid and iterative development. Adapting fast and learning quickly are natural ingredients in the fabric of DIT's digital culture. Not all workplaces claiming to be agile have the technical environment to facilitate agile but our environment is able to deliver upon that promise.
Does the DDaT team have the cultural environment to facilitate Agile? 
Yes, helped by a fairly flat structure. A recent survey showed that 90% of the team felt they were trusted to carry out their job effectively, and teams are encouraged to challenge the status quo. All of this supports the agile idea of self autonomy within teams. Beyond being given the right technology, teams need to be empowered so that they can figure out how to solve common problems, and ultimately achieve our Digital, Data and Technology objectives and those of DIT as a whole.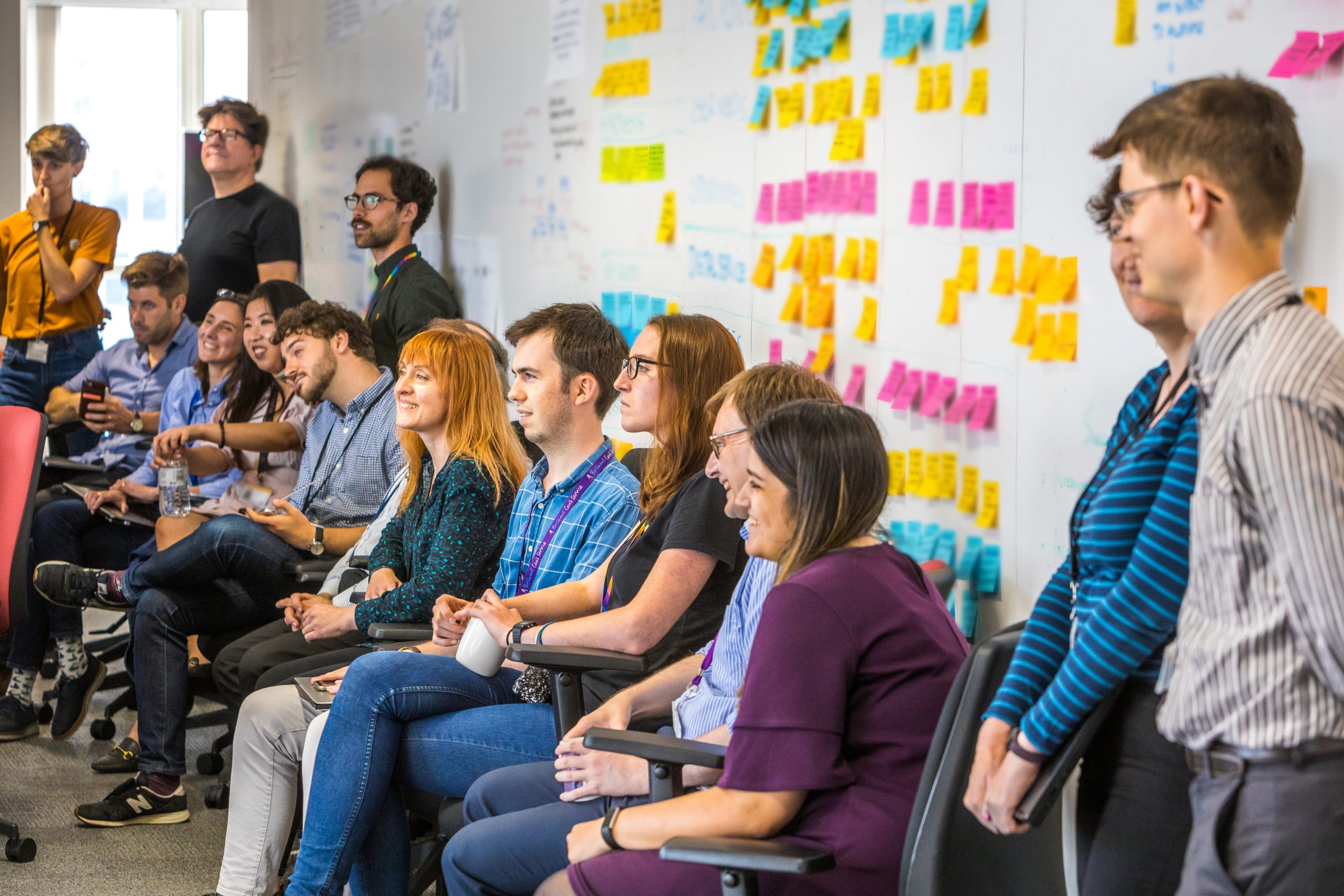 A good indication is that people return. I did and so have so many others! The culture encourages teams to take total ownership and be the CEO's of their services. As a result, everyone feels valued, challenged and passionate about the problems they are solving and the people they solve them with.
What experience of agile are you looking for in people you hire?
The degree of experience of agile always depends on the role but for me the mindset is more important than actual experience. We can give people with the right mindset the technical knowledge and experience. Conversely, some people may come with a solid experience of agile but be very rigid in their approach, which is the antithesis of the principles we need to adhere to in an agile world. People should be passionate about working in multidisciplinary, collaborative teams to build flexible digital products that can adjust to ever changing user needs.
How does the organisation's mission lend itself to agile?
The context of DIT's work and our organisation's mission lends itself to agile because its ever changing nature. We constantly iterate our services to adjust to the nature of the world we live in, particularly here in global trade, and technology transformation means we need to be prepared on a multitude of levels. 
We live in an agile world where things change so rapidly that no-one essentially has the answer. We all have to work in this way - we're calling it 'agile' but being at the leading edge of transformation including international trade requires to be open minded, collaborative, communicative, and a culture in which people feel safe to raise their hand and say 'I don't understand that' or 'can we do it that way?'.
Being agile is being comfortable working in an uncertain world.
We're hiring into exciting new roles. Find out more about our team and our latest job opportunities.
Subscribe to our blog for updates