The Department for International Trade (DIT) is an organisation at the heart of the UK's relationship with the global economy, with teams in over 100 countries and across the United Kingdom. Our Digital, Data and Technology (DDaT) team is hiring across a range of exciting roles.
You can see all opportunities on our job listing site. 
What we do
We're a team of about 200 people across a whole range of specialisms from user research, data, development, design, content, to product and delivery.
We build and operates innovative tools and services such as great.gov.uk that enable the UK government to provide world leading support to businesses in the UK and overseas. 
Our public-facing services are visited millions of times each year by both domestic and international audiences, and the tools we develop for our staff, across the globe, are an essential part of their daily working lives.
What we offer
Over the next 3 years, DIT aims to deliver a step change in UK trade and investment, and digital, data and technology are central to DIT's ability to meet its objectives.
If like us you believe in creativity, curiosity, diversity of thought and perspectives, entrepreneurship, delivery focus and collaboration we may be the right fit for each other.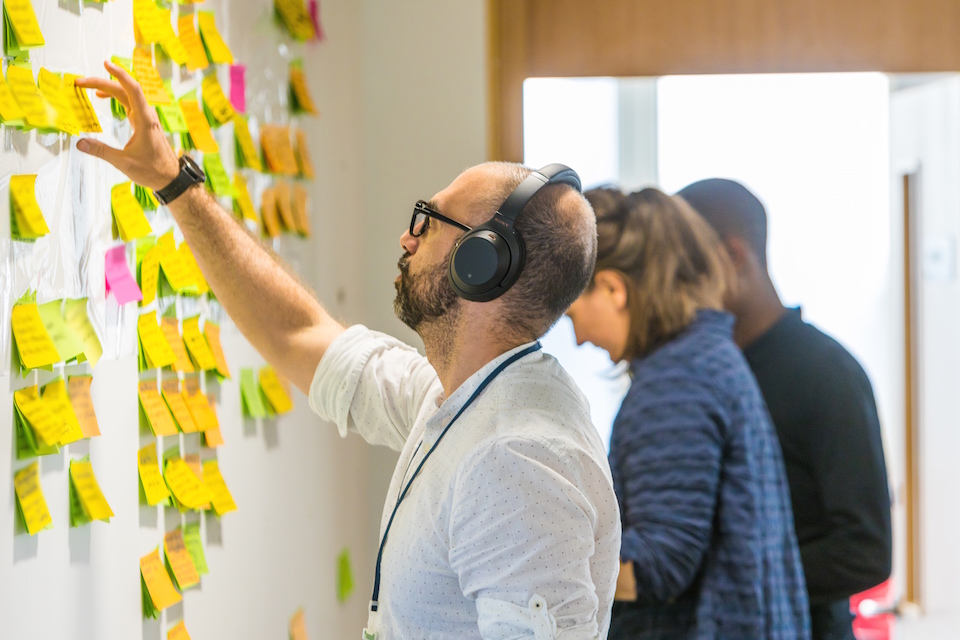 You'll get to work in a fast-paced, external-facing and agile environment in which you'll have the opportunity to not only develop your professional skills, but also build your knowledge of trade. We'll support you by providing:
trust, autonomy and responsibility

the space to progress fast and innovate in an environment free of heavy legacy

flexible and mobile working as part of the fabric of our professional life

continuous collaboration with experts within and outside of government 

an inclusive culture where everyone has the opportunity to contribute
Here are a few examples of our commitment to building teams that reflect the diversity of our users: 

DIT was named one of the Best Employers for Race ​by Business in the Community. We climbed to #30 in the top 100 UK employers for LGBT staff to work in the 2020 Stonewall Workplace Equality Index, and are ranked as one of the top employers for creating a trans-inclusive workplace. We're a top 25 employer in the Social Mobility Foundation Employer Index and have achieved Disability Confident Level 3.
DIT's Permanent Secretary Antonia Romeo is the Civil Service's Gender Champion.

What our people say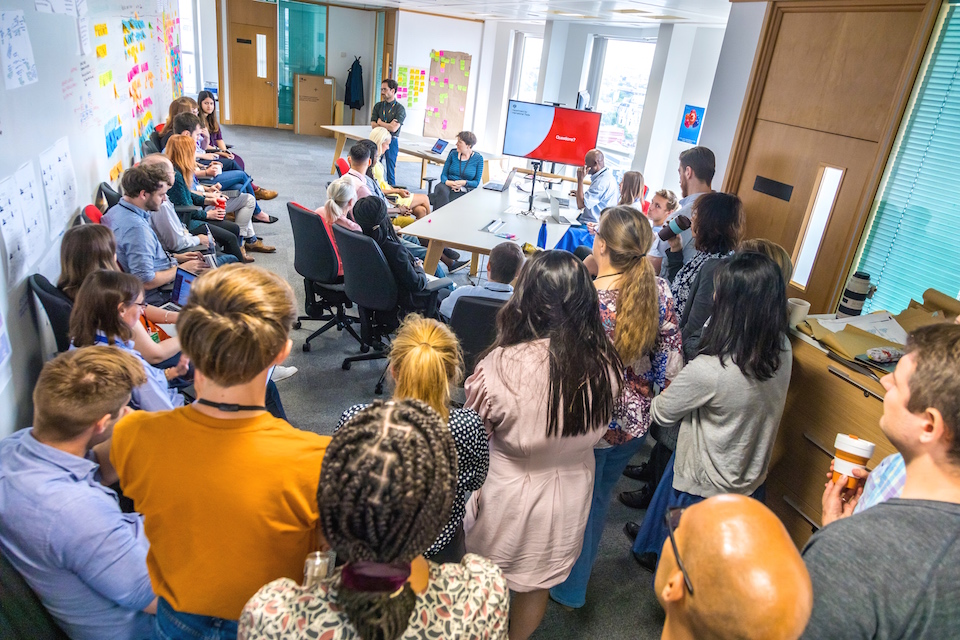 Alex, Product Manager:
As a product manager, I feel energised by the newness and momentum in the department. We're not bound by legacy technology or policy. We operate at pace in a high profile area, solving new challenges with a high degree of freedom and a chance to set solid foundations for highly personalised and flexible products.
Madeline, Lead Delivery Manager:
Being at the forefront of transformation and building the tools to enable UK businesses to prosper worldwide is significant. There's also a very direct link between what we deliver and the people using it, which really increases the sense of impact I feel everyday in my job.
Alberto, Data Scientist:
Here, data scientists don't work in silos; we collaborate directly with our stakeholders and experts across the organisation to propose, discuss, and code new AI and analytical solutions for increasing export and investment. We build minimal viable products for our users, learning new ways to use data and technology and increasing our knowledge of trade as we complete challenges.
Tansy, Service Designer and User Researcher:
It's an exciting environment, where government is truly experimenting with new ways of working, and nurturing genuine user intelligence-led service and policy design. It's a place where your input really has a chance to flourish and activate change in government and for the UK economy.
Check out our current job opportunities. If you have any queries, contact digitaltalent@trade.gov.uk

Subscribe to our blog for updates