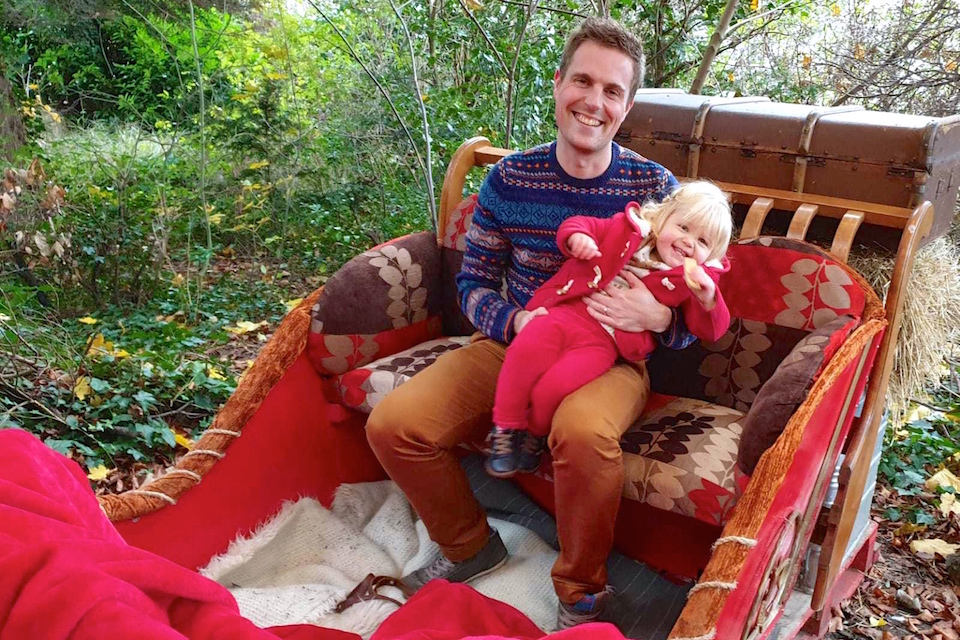 We're both part of the Digital, Data and Technology (DDaT) team at the Department for International Trade (DIT). Each of us recently had our first child and have taken Shared Parental Leave (SPL). 
The Civil Service pay for SPL is one of the best in the UK but you might be wondering how this works in practice and if SPL is right for you. Here's what we learned: 
1. Don't be daunted by the policy
The main challenge with SPL is understanding the policy, but once you do, it can offer fantastic flexibility. In simple terms, after an initial 2 weeks of maternity leave immediately after the birth, you have up to 50 weeks of leave to share between both parents. This can be both parents at the same time, individually or a combination of the two. 
Alex: I was among the first in the department to take SPL - two periods of 12 weeks - so it wasn't just new for me but for my line manager and HR team as well. There was some initial head scratching but, with openness and a can-do attitude, we worked it out together. 
Adam: I split SPL with my wife. She took 34 weeks after the birth in one block, I took 6 weeks off straight after the birth, returned to work for 6 months and I'm due to take another 10 weeks early next year as a sole carer.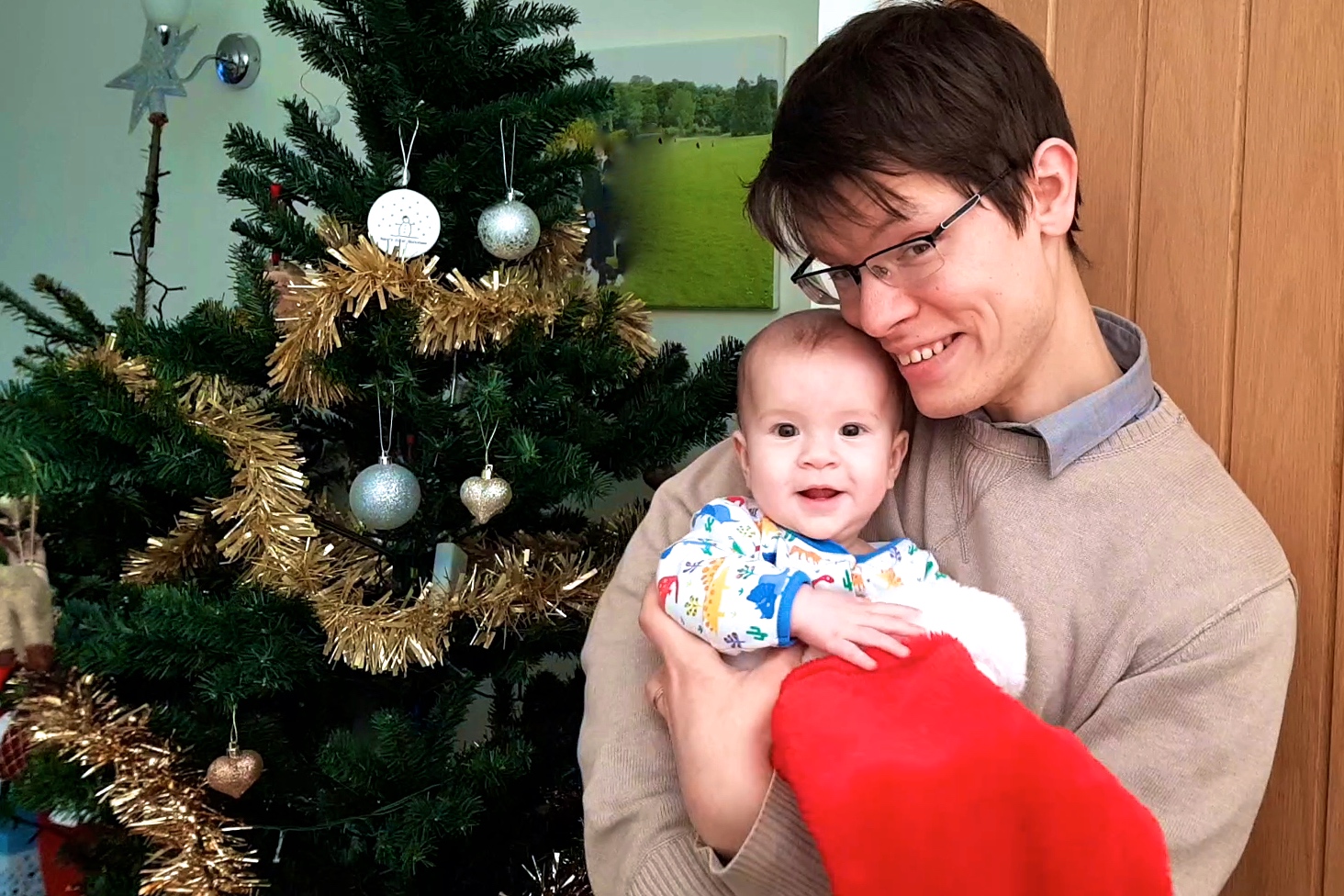 2. Plan your finances carefully
At the moment you start SPL, your partner needs to halt maternity pay and you both move onto a shared parental leave allowance. DIT and other government departments have a leading offer - one of the best in the UK - for partners taking SPL. We both qualified for up to 24 weeks on full pay.
Entitlement to SPL and occupational pay can vary significantly depending on the circumstances of the parents and their planned leave. It's always worth discussing your initial plan with your organisation's advisory team to get an idea of what leave you can take (whether occupation, statutory or unpaid) which can help plan your finances and SPL plan.
Alex: whilst I qualified for up to 24 weeks on full pay, my wife, who works outside the Civil Service, moved onto statutory SPL pay for the remaining weeks she qualified for. This meant a hit to the household income. We did the sums and thought hard about the benefits of being able to share more of the childcare - and decided to go for it.
3. Talk to your manager and plan with your team early
Talk to your line manager early about the potential impact on your team as well as the opportunities of taking shared parental leave. We both received huge support from our managers and the organisation that recognise flexible working as a way of making teams more diverse, dynamic, and deliver better outcomes.
Alex: I worked with my line manager to find cover and was able to take my first period of leave confident that my team was in safe hands. I took advantage of 'shared parental leave in touch' ( SPLIT ) days to come into the office for a couple of days in the month before returning to work. This helped me integrate back into the team more confidently and quickly. I was also able to join a project in a more product-focused role. Using this experience and further SPLIT days in a second leave period helped me make the move from delivery management to becoming a product manager. SPL isn't a surefire way to career progression but I found it was no block.
4. Share your experience with others
Because SPL is still new, lots of people may ask you about how you made the most of it and how to apply. 
Adam: I benefited from the talks Alex gave about SPL when I returned to work. A majority of colleagues already knew something about SPL the first time they heard I'd be taking the time off. My manager actually asked me if I wanted to take SPL because he had seen the positive impact it had had for Alex as a first-time father. This set the tone for my whole experience. Whilst I was keen to make sure my team would be adequately covered whilst I was away, there was never anything but support from everyone at DIT to accommodate my time off. 
5. Be prepared for last minute changes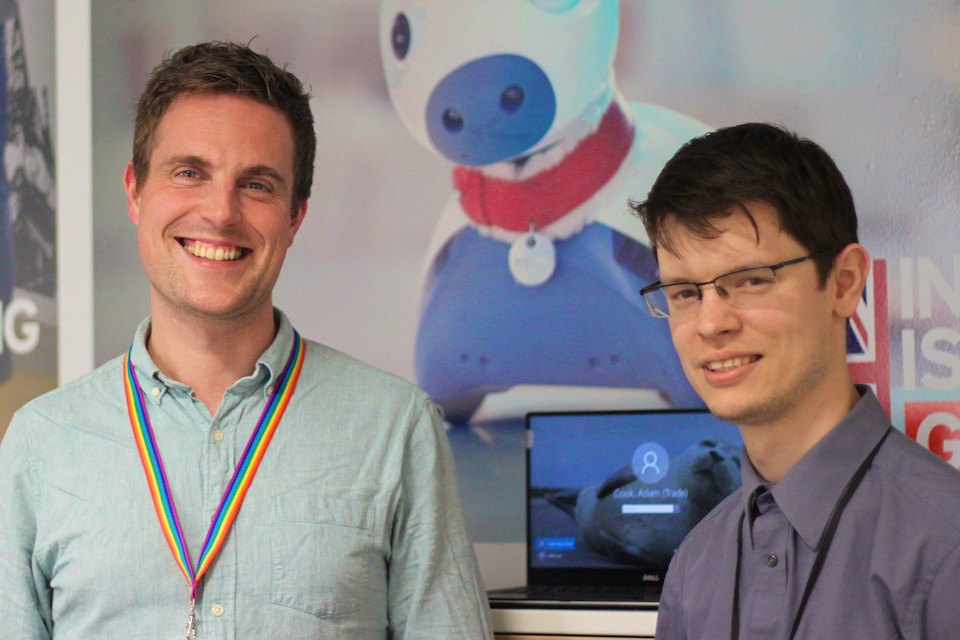 The way SPL works at DIT recognises life can be unpredictable, and provides the opportunity to request changing the timing of your planned leave a maximum of three times. 
Adam: Shortly before the birth of my child, I found out labour would have to be induced early and realised I would have to leave a week earlier than planned with only half a day for handover. After hearing this, my deputy director asked to speak to me privately, but only to give advice from his own experience with induced labour (which turned out to be very helpful). My manager and the rest of the team really pulled together to make sure no work stress could add to a very hectic few weeks!
Alex: I was able to start SPL a month earlier than planned when my wife got a new job. My request to pull the date forward was helped by the fact that my project was ready to be handed over to a live services team.
After we both returned to work, flexible working patterns and the right mobile-working technology helped us to continue to balance demanding and exciting careers with family life.
Alex Lamond is Product Manager and Adam Cook is Delivery Manager in the DDaT team at DIT.