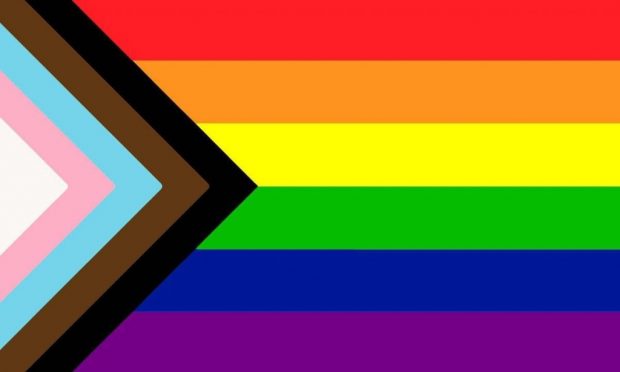 LGBTQ+ History Month is an initiative launched in 2005 by Sue Sanders and Paul Patrick from Schools Out UK. It was launched to raise awareness of and combat prejudice against the LGBTQ+ community. At the same time, it's also to celebrate the achievements and diversity of the LGBTQ+ community.
Over the last 15 years, LGBTQ+ History Month has grown from humble beginnings to a huge celebration of LGBTQ+ history. The overall aim of LGBTQ+ History Month is to promote equality and diversity. They do this by:
increasing the visibility of lesbian, gay, bisexual, transgender and queer ('LGBTQ+') people, their history, lives and experiences in the curriculum and culture of educational and other institutions, and the wider community
raising awareness and advancing education on matters affecting the LGBTQ+ community
working to make educational and other institutions safe spaces for all LGBTQ+ communities
promoting the welfare of LGBTQ+ people, by ensuring that the education system recognises and enables LGBTQ+ people to achieve their full potential, so they contribute fully to society and lead fulfilled lives, so benefiting the whole of society.
My personal experience
Personally, I believe that LGBTQ+ History Month is also a month of reflection. This is a way to reflect on your own experiences. How the actions of society, government and our employers impact us and their impact on me.
Having recently started working for DIT, I was positively surprised how my employer and all the people I'm meeting in the department contribute to the diversity and inclusion of a great workplace.
Reflecting on my LGBTQ+ heroes
Reflecting on my personal LGBTQ+ heroes I cannot miss out Alan Turing, whose contribution to Technology and Computer Science will never be forgotten. However, having recently started working for the UK Civil Service, I have discovered a new hero in Karl Heinrich Ulrichs.
Karl Heinrich Ulrichs was a civil servant in Germany until he was forced to resign in 1854 on account of his homosexuality. He became an activist and published 12 volumes of work about sexuality, including what's believed to be the first theory about homosexuality. He argued that it is an 'inborn condition' not a learned corruption, as was the prevailing wisdom at the time.
Karl is thought to have been the first gay person to publicly speak out for homosexual rights. In 1867, he urged the German Government to repeal anti-homosexuality laws, which firmly established himself as the pioneer of the gay rights movement. In essence, one can see him as the first gay rights activist.
Fast forward to 2021 there still are numerous challenges we need to overcome; however, progress is clearly visible. Karl had to resign from the German Civil Service in 1854 just for being gay and nowadays in the UK Civil Service we can celebrate our diversity.
How DIT support LGBTQ+ employees
DIT is on Stonewall's TOP 100 Employer and TOP 100 Top Trans Inclusive Employer lists. We are celebrating LGBTQ+ History Month through various internal and external events and our internal LGBTQ+ Network is supporting all staff doing a remarkable job.
The internal network represents the interests of LGBTQ+ staff in DIT, all around the world, they offer confidential support to all DIT staff with questions and concerns about:
coming out
transitioning
bullying and harassment
departmental policies, including parental leave
mental and sexual health, both inside and outside the office
Their work raises awareness of LGBTQ+ issues in DIT and they organise talks featuring external speakers and diversity champions. They run a mentoring and training programme for LGBTQ+ colleagues, celebrate important dates in the LGBTQ+ calendar and participate in Pride marches in London and around the world.
I am personally contributing to this by being a visible Senior Leader in DIT and helping to make this an even more inclusive place to be.
I am proud to work for an employer who makes me feel safe to be my authentic self at work so I can thrive.