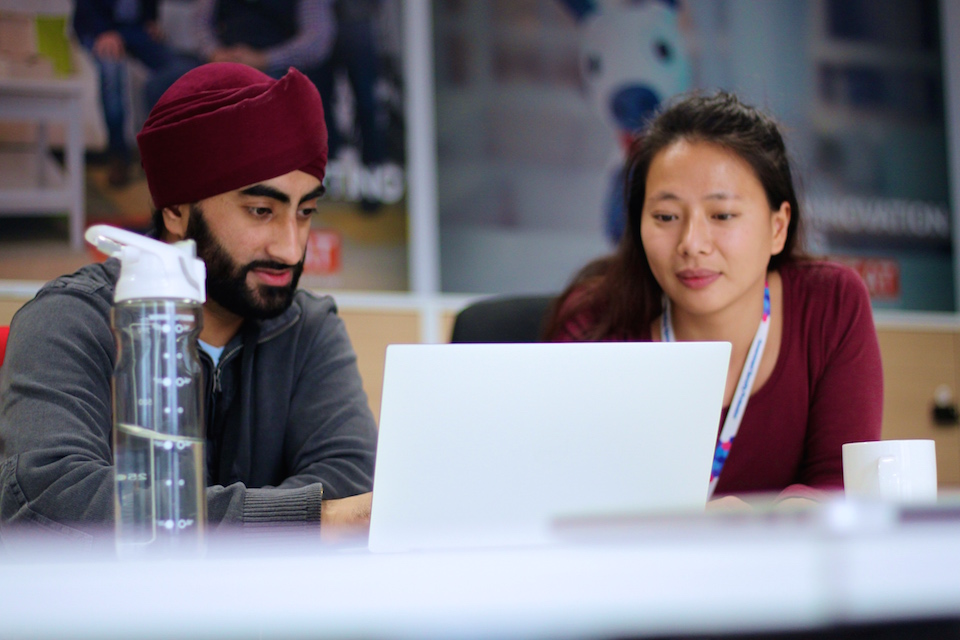 Lydia and Kishen are building their career at the forefront of new technologies completing a two year cyber security apprenticeship in the Digital, Data and Technology (DDaT) team at the Department for International Trade (DIT). 
A background in IT is not necessary to start a career in cyber security in government and many routes lead to this exciting field. To mark National Apprenticeship Week 2020, we asked our two apprentices to share their experience to date. Here's what they said:
Lydia, second year apprentice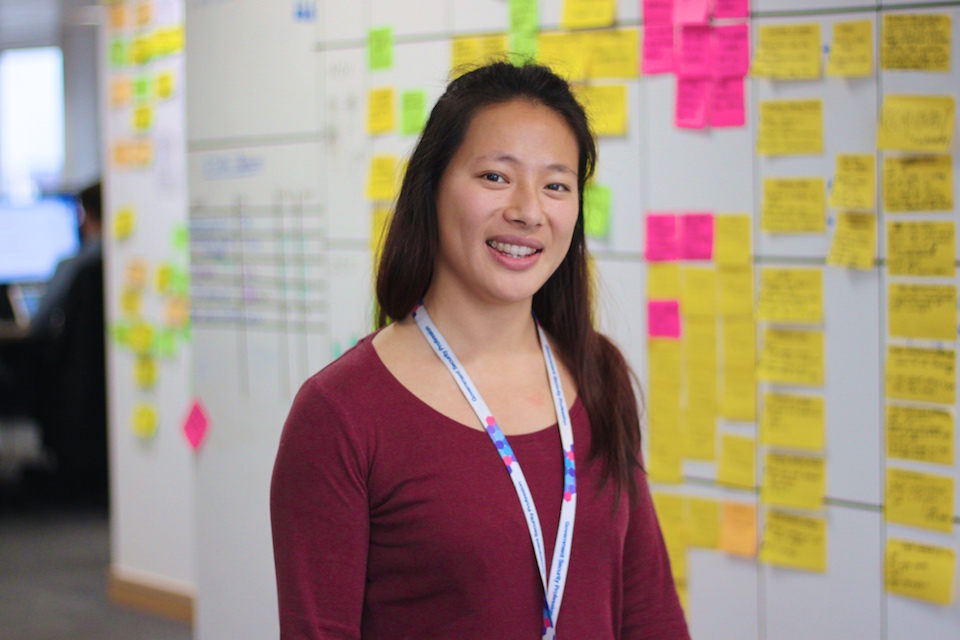 How did you hear about this apprenticeship?
I've always had an interest in security, so I studied for a degree in Criminology. My interest really spiked when I took a module in Cyber Crime, amongst other modules such as forensics and homicide. But working in the field of cyber held better career prospects and I preferred the idea of working with computers rather than crime scenes!
After graduating and travelling, I decided to look for a career. I started by googling cyber security jobs. Many of the job listings were asking for IT qualifications, but then I came across an apprenticeship listed through the GSPU blog channel which didn't require an IT background. I thought this would be the perfect opportunity to start a career!
What did you study?
I left university a couple of years ago with a degree in Criminology. I had no prior IT knowledge as I dropped the subject as soon as I could in secondary school. My IT teacher was more enthusiastic about watching High School Musical than teaching us anything about the subject. But I think the skills I gained whilst studying for my degree have transferable qualities. I have recently just passed my BCS Exam in Digital Communications and Networking Theory, so it just goes to show that anything can happen!  
What do you like about the job? 
I like the variety of the job. Sometimes I can be doing investigations, other times I can be undertaking risk assessments. I also like the variety and diversity of people I work with. 
What is it like to work in the DDaT team at DIT?
One of the aspects that really stands out is the flexibility the job provides. My line manager is very accommodating of the apprenticeship; I have 20% "off the job" training, so I'm allowed one day a week to focus on my apprenticeship. I'm also allowed to work from home so that I can further focus purely on my apprenticeship. 
Kishen, second year apprentice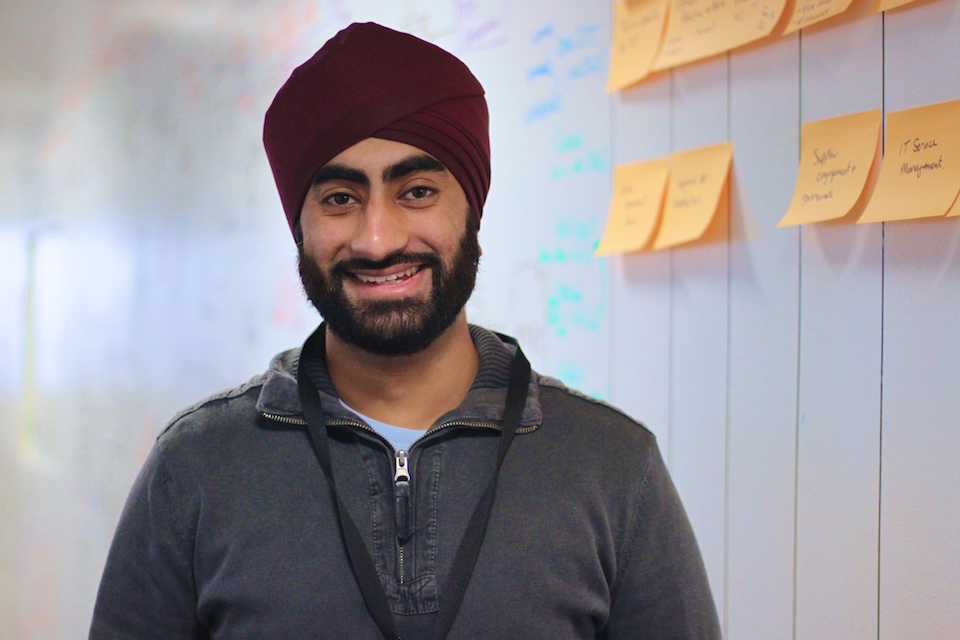 How did you hear about the apprenticeship?
With a passion for IT, and specifically in Cyber Security, I began searching for paths into that field. After consideration, I decided apprenticeships were the best way (having done one a few years ago). I came across a vacancy online for a Cyber Security apprenticeship within the Civil Service and thought it was the perfect place to do one.
What is your educational or professional background?
I left secondary school to do a Level 3 apprenticeship in IT and stayed in that field for about 4 years then decided to take a break. A couple of years later, I decided to get back into IT and more specifically in Cyber Security as it was, and still is, the most demanding field within IT.
What do you like about the job? 
I like that no two days are the same. Our primary function is to protect DIT's systems and data from unauthorised access or other cyber attacks. We do this in many ways such as monitoring activity on our network, ensuring our systems are up to date with the latest software, fixing any vulnerabilities or conducting assurance on DIT's third party suppliers.
What do you enjoy about being in an organisation like DIT?
Knowing that I'm making a difference. The work of DIT, could not really be more relevant or high profile than it is at the moment. It is therefore important that we do the best we can to protect our data and systems.
Would you recommend doing an apprenticeship?
If anyone is interested in doing apprenticeships (in any field) but is unsure, I'd definitely recommend doing one. It is a great way to learn because as well as learning the theory side of things, you can actually apply what you have learnt, practically, in your day to day role. You also get paid to learn, so what's not to like?!