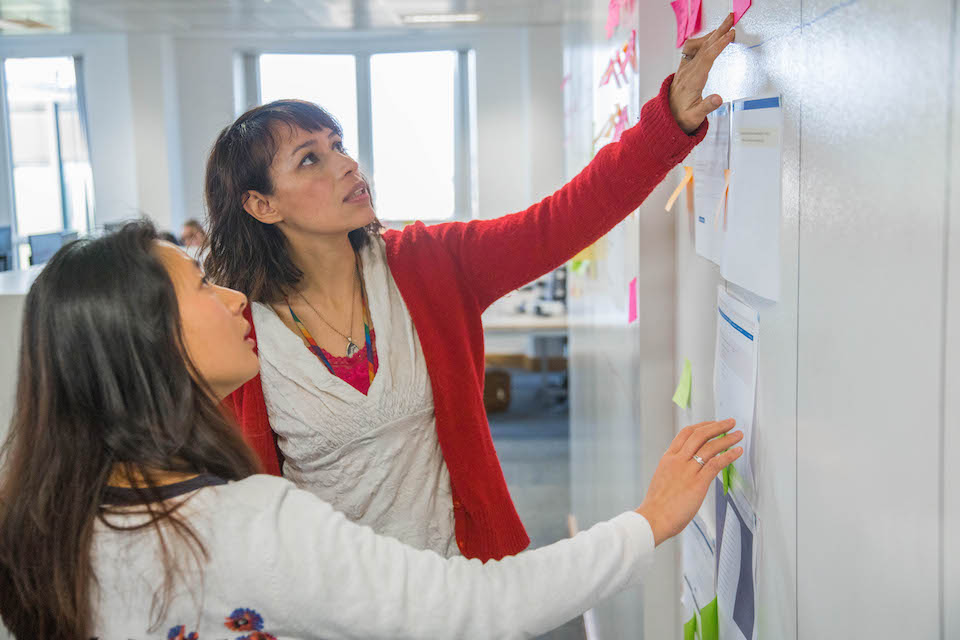 Sylvia, senior product manager in the digital data and technology team offers an insight into what makes her career at DIT interesting: 
Why did you join the public sector and DIT?
As a product manager what appealed to me the most was the social and economic impact of the services I could work on. I've always been interested in trade, I studied economics and did my masters in International Economics, so DIT was the ideal choice for me. In addition, DIT is a great place to work in terms of agile ways of working and its culture. 
What project are you working on and how are you adjusting priorities to external circumstances, including COVID-19?
We are constantly adjusting our priorities based on external circumstances to ensure the department can provide essential and effective support to UK businesses globally at all times. 
In early 2020, I started work on a service for reporting and managing barriers to trade experienced by UK businesses entering overseas markets. Non-tariff barriers are the most significant impediment to international trade, particularly for advanced economies like the UK. The service is entering a new phase and we are focusing on facilitating barrier resolution by enabling efficient cross-government teams collaboration and also on sharing relevant information to businesses and government to inform decisions. 
Recently we responded to COVID-19 to ensure we could log and address barriers to trade related to the pandemic.
In a nutshell, what does product management mean to you?
I think it's essentially about solving problems: finding out what the most important user needs are, and creating the 'jobs to do' that a service needs to address and bring out the best in your team to solve those problems. There are often many different asks from a service, but you need to ensure that you can keep focused on the vision for your product and back it with evidence. You need to communicate closely with stakeholders, to keep checking that you are moving in the right direction and adapt whenever you are not.
What do you like about your job?
Many things! I love how interesting the services I get to work on are and the huge social impact they have. The people are a huge part of it, I've worked with fantastic colleagues and I've always been able to learn lots from them. I love working in multidisciplinary teams. I like our culture - it's very inclusive and based on trust, which is why flexible and remote working is so effective in our team. There are also lots of great formal and on-the-job learning opportunities.
What is the difference between working in government and working in the private sector?
I think it depends on which private sector company, but I'd say the social and economic impact is one of the main differences. This includes the emphasis on accessibility, ensuring services can be used by everyone and that they meet the government's Service Standard. Also, the government is fantastic at constantly striving to create smarter ways of working, to enable a positive culture and inclusivity. 
What are the most valuable things you've learned while working in the DDaT team at DIT?
I can give you three:
Getting to know the

Service Manual

and working to achieve the

Service Standard

has been hugely valuable. It's such a great resource that helps you know what good looks like.

Always being conscious of

accessibility

and how important it is that services can be used by all.

Working in truly multi-disciplinary teams, where you work closely not only with developers as part of your team but also with

content

, service and UX designers, user researchers and performance analysts.
If you're interested in joining the Digital, Data and Technology team at DIT, you can sign up for job alerts on our career page.