The mission shared by people across our Digital, Data and Technology (DDaT) team in the Department of International Trade (DIT) has never been more important: To build the technology to make it possible for the UK to trade effectively in the global economy.
In addition to building the platforms that enable UK businesses to export and generate investment, our technology specialists ensure that DIT can operate efficiently, effectively and securely in all circumstances. That means being at the forefront of change and new priorities as they arise to meet the needs of over 3,500 staff across 108 countries.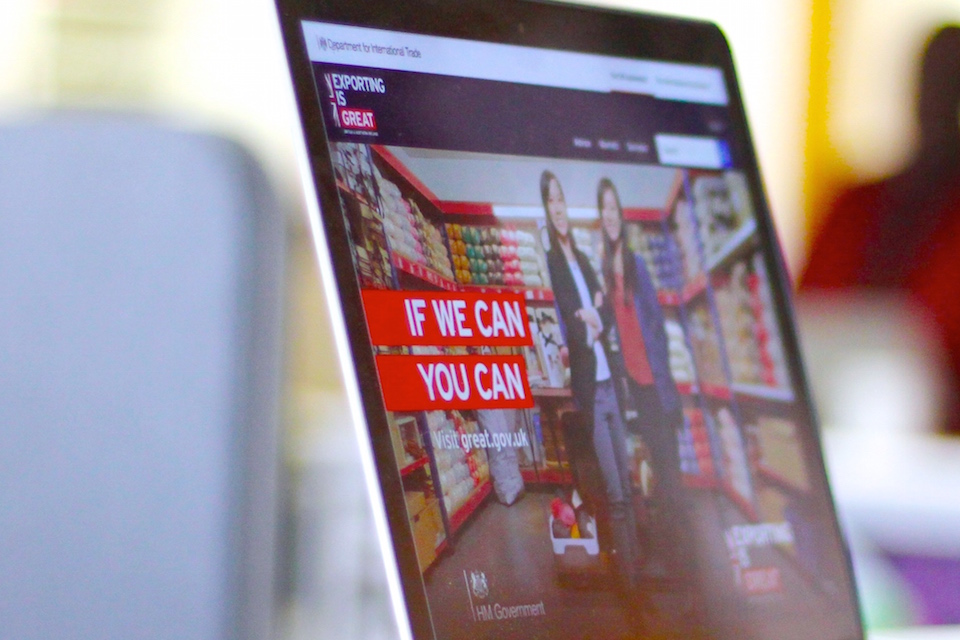 Our tech stack
We use languages such as Python (Django), JavaScript (Node.js, React), and Ruby on Rails. Standing on the shoulders of giants.
We are cloud first and we're building capability in the Cloud environment. We use UK services including PaaS, Notify, Pay. We also use AWS, bits of Azure and Google Computing Platform.
We code in the open by default. All software we release to the public is under Open Government Licence or equivalent.
Our developers work in multidisciplinary agile teams and we focus our development on user needs. We also work together with the technology community within DIT, across government and the industry on development standards.
What our tech people say
Dale, Chief Technology Officer:
I don't think many tech jobs out there can have such an impact on the economic wellbeing of a country. When I joined, it had the feel of a 'start-up'. This mindset and culture remain intact as we're building in the processes and practices to ensure we continue to learn, improve, monitor and adapt.
Luisella, DevOps Engineer:
Technology moves all the time and I get constant opportunities to explore. In parallel, I feel the impact of what I'm developing. Our work potentially affects businesses worldwide. Read more about Luisella's career journey
Dave, Developer Team Lead:
It's really exciting to get to work with the latest web technologies, such as React. The department is great at giving you the space, time and support to develop yourself and learn these new tools. Watch Dave talk about his work in our DDaT team video.
Miriam, Full Stack Developer:
DIT is focused on growing tech talent and civil servants. The learning opportunities and support I receive from my colleagues, coupled with an atmosphere in which questions are encouraged, make this a great place to start as a junior developer. Read more about Miriam's experience in DIT.
Mateusz, Chief Technical Architect:
We effectively run a software house supplying the whole department. This means that our cross-disciplinary teams are involved in every statutory activity of this department. We live and breath trade. Thanks to the combination of digital, data and technology, the solutions we provide are not just websites or laptops. These are services that solve real problems, and we develop them in the open. Check out how our teams code in the open on GitHub
Kevin, Head of IT Service Management:
The lack of legacy and on premise technology means little barriers to working digitally. Our cloud enabled tools and working across government make my job of managing IT services and suppliers really interesting and allow me to blend methodologies like agile and ITIL to keep DIT moving towards its goals.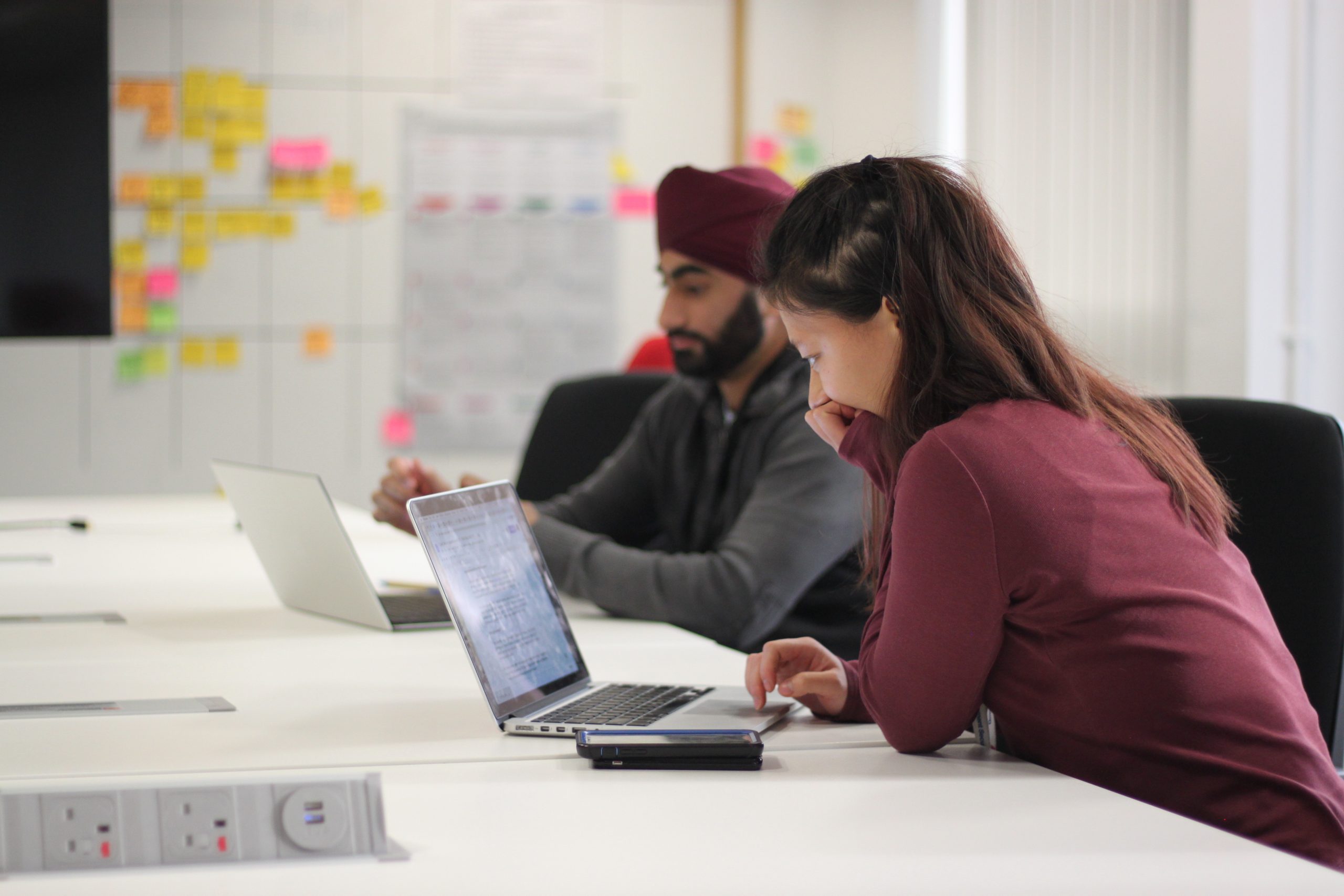 Growing our own talent matter
We're nurturing an inclusive environment to make it possible for someone at the beginning of their technical career to join and grow as a technologist. Their progress is key to the success of our team.
The Civil Service is known to offer a broad range of opportunities in the most diverse areas. This recent blog post provides an insight from some of our newest team members starting their tech career in cyber security.
In addition, we ensure that a new developer joining can deploy their first piece of software within 48 hours, and we offer a support network and development for more junior joiners.
So, if you want your work to have a direct impact on the economy of our country, DIT may be the place for you.
Find out about our latest job openings and sign up for alerts on our job site.
All roles in the Civil Service are advertised as full-time/part-time and job share. Find out more about the various forms of flexible working.